The Military Veterans in Creative Careers Podcast is co-hosted by Trevor Scott, Jennifer Marshall, and Justin Sloan. We bring you our advice on following your creative passions, along with the advice of many wonderful interviewees.
iTunes || Googleplay (coming soon) || Simplecast.Fm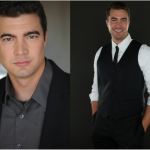 Trevor Scott is a Los Angeles-based actor who has appeared on television shows such as Criminal Minds (CBS), Enlisted (Fox), Days of Our Lives (NBC), The Young & The Restless (CBS), and General Hospital (ABC), and has had lead roles in the films Zulu 6, Book of Choices, and Texas Zombie Wars. He has appeared in numerous national commercials as well. Trevor recently was seen starring on stage in "Tracers," directed by John Difusco and co-produced by Rogue Machine Theatre and USVAA. L.A. Weekly declared the play their "Pick of the Week," singling out Trevor's performance as "particularly compelling." Trevor holds a B.A. in Theatre Arts from Loyola Marymount University and has also studied at Lesly Kahn, Margie Haber, and The Groundlings. In addition to his acting career, Trevor served five years in the 1-506th Infantry Regiment of the 101st Airborne Division in the U.S. Army, completing tours in both Ramadi, Iraq and Wardak Province, Afghanistan as an Infantry Sergeant.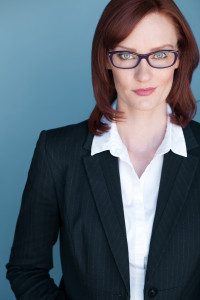 From television to indie films to commercials, Jennifer Marshall has a wide variety of projects she has worked on, including Imperium (with Daniel Radcliffe), Days of Our Lives (NBC), Colony (USA) and General Hospital (ABC). You can see her in commercials for New Day USA, ToughBlade with Brett Favre, and for upscale skin care line Perricone M.D. She has also worked with Parker Young (Enlisted, Suburgatory), Dileep Rao (Inception) and Mark Kelly (Mad Men) on the sci-fi short film Polis, which won a development deal for a feature film with New Regency, the company behind 12 Years a Slave. She has studied with the incredible Howard Fine and is currently a student at The Groundlings. A proud ambassador for the award-winning non-profit Pin-Ups for Vets, Jennifer is featured in the 2016 calendar for the month of November. During her time in the military, Jennifer served proudly in the United States Navy, attaining the rank of Second Class Petty Officer. She was attached to the USS Theodore Roosevelt (CVN-71) and deployed in 2003 in support of Operation Iraqi Freedom.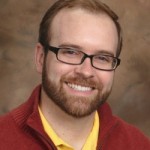 Justin Sloan is a video game writer on such titles as Game of Thrones and The Walking Dead, as well as a novelist and screenwriter. He is the author of such fiction books as Falls of Redemption and non-fiction as Military Veterans in Creative Careers. He studied writing at the Johns Hopkins University MA in Writing program and at the UCLA School of Theater, Film and Television's Professional Program in Screenwriting. Justin is also a co-host on the Self Publishing Answers podcast.
Justin was in the Marines for five years and has lived in Japan, Korea, and Italy. He currently lives with his amazing wife and children in the Bay Area, where he writes and enjoys life. If you're a writer, you need to check out Justin's other podcast, CREATIVE WRITING CAREER, as well as the companion course recently listed on the site (#Free).
---
And don't forget to check out the book, Military Veterans in Creative Careers! 100% of the proceeds are used to support this podcast.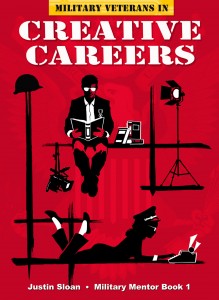 Scott Levy did an amazing job with the narration of the audiobook. He's a veteran and an actor, with roles in a Linkin Park Video, voicing video games such as Battlefield: Hardline, and various films. He definitely makes it worth getting the audiobok as well.
Scott Levy has starred in film, television, video games and music videos following his service as a Stinger missile gunner in the United States Marine Corps during the Persian Gulf War.
On film, Scott played the lead role alongside Vanilla Ice in The Helix… Loaded, a parody of The Matrix. He has also acted in The Dentros with Mariette Hartley and John Saxon, Ayn Rand's Atlas Shrugged: Who Is John Galt? and as a Marine in Afghanistan in The Submarine Kid with Finn Wittrock (Unbroken).
On television, Scott has had roles in Sniper: Inside the Crosshairs, The Eric André Show, Crisis: New York Under Water and many others.
Scott has also lent his motion capture and vocal talents to video games including, Army of Two: The Devil's Cartel, Battlefield 4, Battlefield Hardline, Devil's Third and Medal of Honor: Warfighter,which led to starring in Linkin Park's Castle of Glass music video.
Find Scott on IMDb at http://www.imdb.me/scottlevy.
---
FORMER COHOST (and still friend of the show):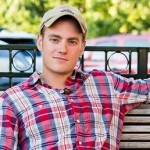 Tom Morkes is the CEO of Insurgent Publishing, a book publishing and marketing company responsible for numerous bestselling books, the author of "The Complete Guide to Pay What You Want Pricing," and the creator of PublishersEmpire.com, a community, training program, and book launch platform for indie and self-publishers.
Tom has marketed and published books that have been featured on Forbes, Huffington Post, Psychology Today, as well as have reached USA Today, Amazon, and other international bestselling lists. Tom is considered a thought leader on growth hacking, pricing, and digital products and has been interviewed or featured on leading publications, including Forbest, Business Insider, ArtofManliness.com, and Growthhacker.tv where he's been featured alongside the people behind Twitter, Dropbox, and Apple.
Tom is also the co-founder of HighSpeedLowDrag.org, a website devoted to helping veterans make the transition from military to business and entrepreneurship.
Tom is a West Point grad, Iraq War veteran, and spent his last year in the Army in a Special Forces Airborne unit where he got paid to jump out of helicopters.